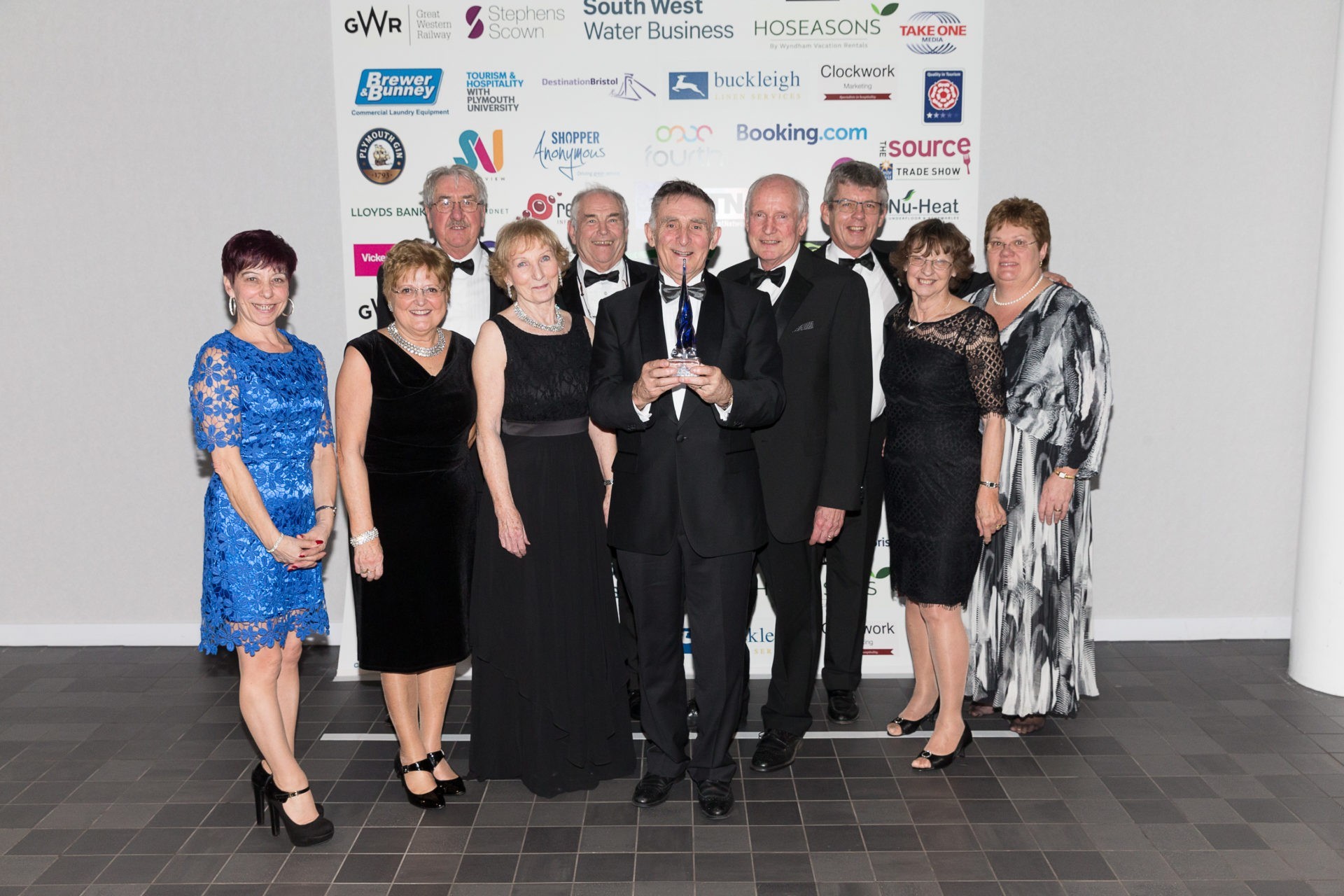 Bridgwater Guy Fawkes Carnival won a third prestigious award for tourism at last night's 2016/17 South West England Tourism Excellence Awards, held at Ashton Gate – the home of Bristol City Football Club.
The increasingly popular carnival, which has the reputation for being one of the largest illuminated processions in Europe, won a silver award in the Tourism Event and Festival of the Year category. This follows the two other tourism accolades picked up in the past 12 months after taking awards at both the 2015/16 South West Tourism Excellence Awards and at the 2016/17 Bristol, Bath, and Somerset Tourism Awards.
ITV news presenter, Kylie Pentelow, hosted this year's awards event, which included an inspiring opening address by travel journalist and chair of Family Holiday Association, Alison Rice.  It was the biggest ever-regional gathering of South West tourism businesses, and saw 135 different awards being presented following a rigorous judging process in which a record 605 entries were considered.
Malcolm Cattle, president of Bridgwater Guy Fawkes Carnival, was delighted and said: "What a fantastic night and what an amazing achievement. Once again this award demonstrates just how much impact Bridgwater Carnival and the Somerset Carnivals has on the South West and to tourism in the area, and I would like to say a big thank you to the carnival committee, the entrants and to the spectators for making this award possible. It's great to see Bridgwater Carnival going from strength to strength."
Councillor Gill Slocombe, from Sedgemoor District Council, added: "As the district's carnival representative on the carnival committee, I am immensely proud of everything the carnival has achieved.  This is the most fantastic accomplishment for the carnival clubs who build these amazing carts, the helpers, committee and all the families who all support and produce this spectacular show each year, without each other it just could not happen.  Our carnival gives a real boost to tourism and it is so wonderful that at last the carnival is getting the recognition it so deserves."
Robin Barker, Director of Services for Tourism Ltd, who manages the awards, added: "Excellence is elusive. It takes creativity, commitment, investment, and persistence to achieve. Standards have to be maintained for every guest, in all situations, at all hours of every day. Achieving excellence is one thing, maintaining it in a world of ever-rising expectations is an even greater challenge.  So well done to all of this year's winners – you are at the cutting edge of this region's top industry and are genuine business icons."