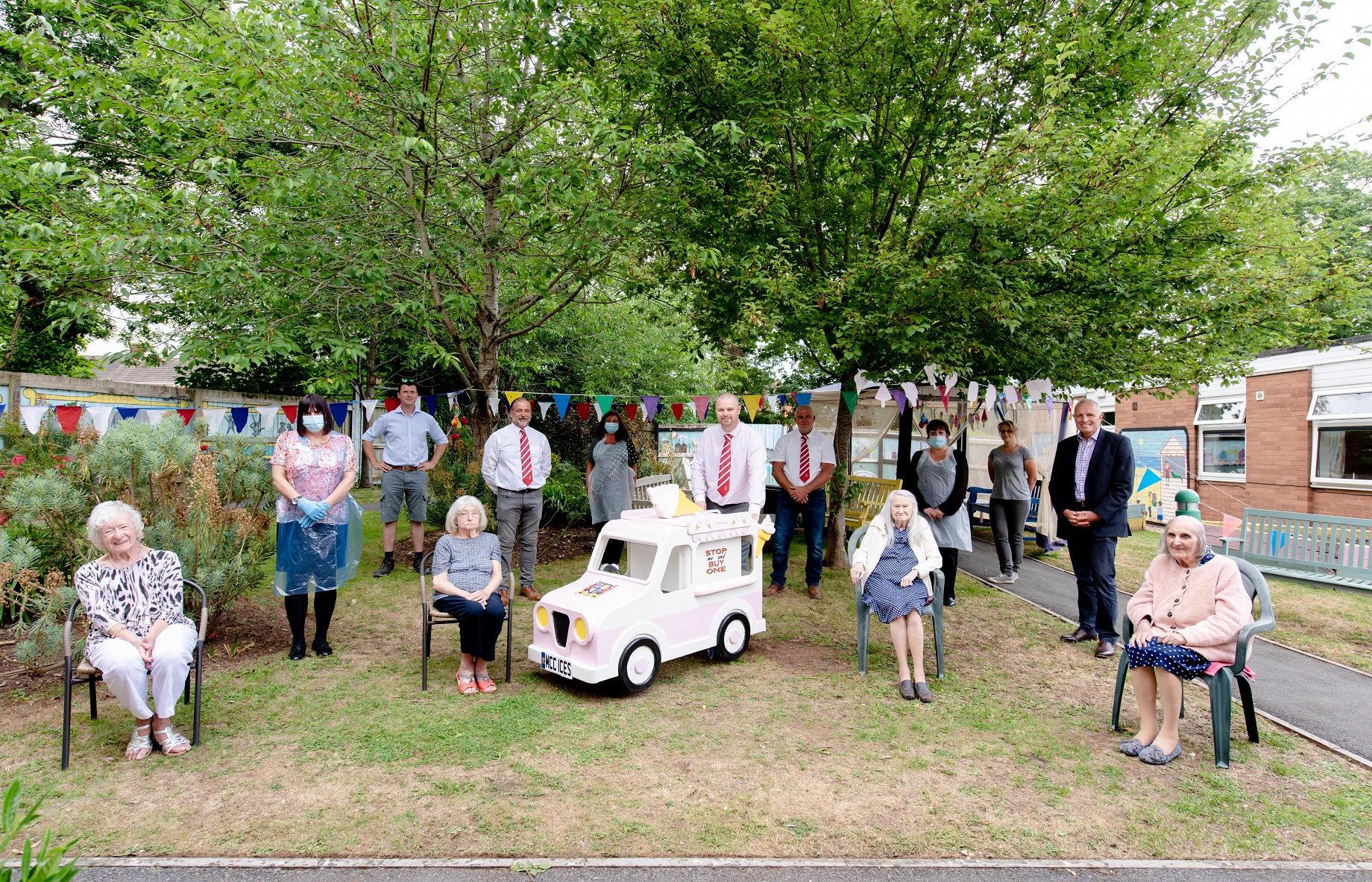 As lockdown measures continue to be eased around the country, a Bridgwater carnival club have brought some much needed joy to the residents of a local care home.
Marketeers Carnival Club, who came second at last year's Bridgwater Carnival with their spectacular entry Bad Guys, used the creative skills of their talented members by designing, building and donating a miniature ice cream truck to Oak Trees care home in Rhode Lane, Bridgwater.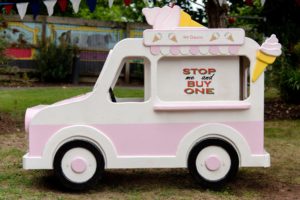 The popular club who this year are celebrating their 60 th anniversary, offered their help after hearing about Hinkley Point C's recent volunteering work with Somerset Care in supporting residents through the ongoing Coronavirus pandemic and lockdown restrictions. The inspiration for a bespoke ice cream truck came as the residents of the home were left without their regular arrival of an ice cream van due to the COVID-19 restrictions, so earlier this week the club presented the staff and residents with their very own ice cream truck.
Alan Windsor, club captain for Marketeers CC and who also works on the Hinkley Point C supply chain project for the Somerset Chamber of Commerce said: "As with many people in Bridgwater, some members of our club have had friends and family who have been looked after in our local care homes, and Somerset Care recently looked after Mike Williams, a life member of the club, as he battled a long illness, and we wanted to do our bit during these difficult times.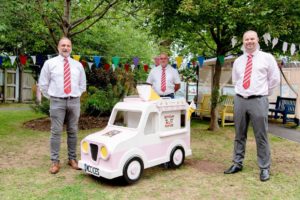 "By dedicating this gift to Mike's memory, it is hoped his name lives on for many years and the truck brings joy to both the faces of fellow Somerset Care residents and the staff who took great care of him.
"To ensure the graphics were in keeping with the vehicle, we modified the club badge to show Guy Fawkes eating an ice cream. Whilst the graphics used on the vehicle were designed in house, the club would like to thank ARC Document Solutions for printing the graphics which were applied to the vehicle, and club members Rob Williams and Kenny Rogers, for their hard work in creating the miniature masterpiece."
A similar miniature ice cream truck was also designed and built by the Hinkley Point C based Balfour Beatty Marine works team to support the nearby Stockmoor Lodge care home.