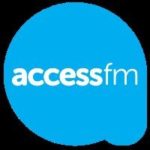 For the first time in the colourful history of the Somerset County Guy Fawkes Carnivals, a new weekly radio show has been launched dedicated entirely to one of the south west's biggest attractions 'carnival'.
Broadcast by Bridgwater based radio station, Access FM – 104.2FM, the interactive show goes out every Wednesday evening between 8pm and 9pm, and is hosted by Andrew Bennett, a member of Mendip Vale CC and vice chairman of mid Somerset gangs and features.
The interactive live 60 minute show contains a mixture of carnival music and chat and incorporates news, stories, insights and reports from carnival clubs, committees and supporters from throughout the county. Each week a special carnival guest is invited into the studio to share their own carnival experiences with the show's listeners.
Tom Copestake, Station Development Co-ordinator at Access FM said: "We are very excited about this new project as there are no other programmes currently on South West radio which focuses on the Somerset Carnivals – one of Somerset's biggest attractions.
"The idea was first suggested at an Access FM steering group committee meeting with BBC Somerset's Emma Britton and Bridgwater Carnival's publicity officer, Dave Stokes, where we regularly look at the future strategy of the radio station. The more research we did into the format of the potential carnival show, the more we knew we just had to do it and Andy provides the perfect voice for the show."
Malcolm Cattle, Somerset County Guy Fawkes Carnivals Association (SCGFCA) president, added: "Since I have been involved with carnival there has never been a regular radio show for people to tune into to find out all of the latest carnival news, and I have been in carnival for well over 50 years now. It really is a tremendous idea.
"It is also a fantastic opportunity for all county carnival towns, clubs, walking entries and supporters to promote themselves and their fundraising events, and I look forward to tuning in every Wednesday evening."
The carnival show can be heard every Wednesday evening between 8pm and 9pm on 104.2FM or at www.accessfm.org. Alternatively you can hear the show through Access FM's free app for Apple devices (type in 'Access FM' into the Apple App store), or through the TuneIn Radio app available for iOS and Android devices.