Please remember that the roads around Bridgwater will close at 1600 hours and that the Procession will start at 1800 hours prompt. If you are arriving late via the M5 access to the town is from J.23 only.
The 2023 Carnival procession will follow the same route as in 2022 finishing at the traffic lights at the junction of Northgate and The Clink. The assembly area will be in Parkway on the Sydenham estate, with the main procession starting off at 6 p.m.
The "rest area" will be as 2022, starting just past the junction of Broadway & Salmon Parade to the junction of Broadway & Old Taunton Road.
Please note the map on the location page shows the current route.
You will find other relevant information to the procession on this page as it becomes available.
If you require further details on the procession itself or entering the procession please contact our Procession Director Martin Wasley (pictured right).
An updated route map can be downloaded by clicking below.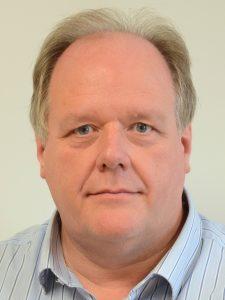 Estimated times of arrival at different points on the route:
To enter the carnival in 2024 you can complete an online entry form by clicking the link below, this form will be available from 1st July 2024 and will enable you to enter all or any of the county carnivals. To obtain a manual entry form you can download a copy below or contact our Entries Secretary by phone on 01278 421795 or email Dave Croker but please note the forms below are for information only at this time and will be updated for 2024 in due course, entries closed on 1st September 2023.
The Conditions of Entry have been mainly superseded by the new entry forms, class list and code of practice, however the 2023 version is available below for guidance, further details will be sent out with the procession information if required.
Dispute Procedure: As you may be aware all seven carnivals of the Somerset County Guy Fawkes Carnival Association have adopted the same procedure for dealing with disputes that may occur during the procession, including before and after, if you wish to download a copy of the procedure please click on the link below.