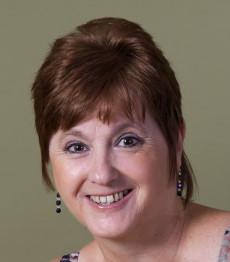 Full Name
Anne Middleton
Date of Birth
Many moons ago
Place of Birth
Hinton Charterhouse, near Bath
Occupation
Carnival Coordinator,  Bridgwater and Taunton College
What was your first childhood memory?
Visiting my Aunt who worked at a delicatessen in Frome. When we went to town, I had to go and see her as I was always given a slice of cheese or a handful of sultanas. 
Year first got involved with carnival
1969 In Frome.
What is your favourite food and drink?
Drink: Malibu & Coke, Red Wine. Food: a traditional roast
What is your favourite holiday destination?
I don't think I have an overall favourite destination. I have enjoyed going to many places and memories have been made where ever I have been. 
How did you first get involved with carnival, how many years have been involved and which clubs/committees have you been a member of?
When I first moved to Bridgwater in 1980, I had very little understanding of carnival. Yes, I went to Frome Carnival every year, but it was nothing compared to Bridgwater. In saying that, it was the home of Chameleons who brought out some lovely carts. I even took part myself in 1969 entering the children's parade as a Daffodil Girl and in 1971 I was a carnival Maid of Honour.
Our first house was in Old Taunton Road, and we lived next door to Rick and Bill Richards – then model makers and designers for Griffens Carnival Club. Many a time a model was seen in the process of being made in the garden.
I then started working for a local Insurance Broker who insured many carnival clubs, so I got to know a number of individuals and clubs. Sadly, a number of those clubs are no longer in existence.
I started to get more involved in carnival in 1992 when my daughter joined the Julia McDonald Dance Company (JDMC), and in 1996 she also joined Marina Sydenham JCC (MSJCC). At one time Amy took part with JMDC & YMCA on stage and MSJCC on the road.
When Amy left JMDC and MSJCC she joined YMCA for a few years, but had to leave due to work comments. Throughout this time, parental support was required and given. Whilst Amy was a member of MSJCC I became a Carnival Coordinator – a job I still have today.
After supporting MSJCC even when Amy had left, I wanted a new challenge so I joined the Carnival Committee in 2015 and I am now Secretary/Concert Coordinator.
Best carnival cart you were involved with?
I think it has to be Marina Sydenham's Aztec Tribal Dance – the first cart my daughter was on. I hasten to add, I did not help with the building of the actual cart but supported her by attending fundraising events and supplying food for the roadcrew.
Favourite carnival cart of all time?
Like Ben last month, I have a soft spot for Jacks Back by Masqueraders CC and of course you cannot forget Ghost Ship by Gremlins CC.  I don't think videos and photographs of Ghost Ship do it any justice as you don't get the atmosphere it portrayed. I can remember standing at the end of the procession route at Burnham on Sea and out from the sea mist came Ghost Ship, and this added another dimension to the cart. The atmosphere was amazing with carnivalites lining the street applauding.
Favourite carnival concert stage performance of all time?
There has been so many, and as Concert Coordinator I don't think its right to pick a favourite. I appreciate every performance and admire all those that take part.
Favourite song on a carnival cart?
I don't think I have an overall favourite but anything that gets my toe tapping.
What has been your greatest achievement?
My two children, both of which I am extremely proud of.
Do you have any hobbies apart from carnival, if so what are they?
I do enjoy baking – cakes, biscuits, cupcakes etc.  I have also dabbled in card making and was privileged to make my daughter and son in law's wedding invitations.
If you could be Prime Minister for a day, what would you pass and why?
With all that has gone on over the past few months and the work carried out by the NHS and other key workers, a Bank Holiday of celebration.
If you were washed ashore on a desert island and you could have five companions, who would they be and why?
My husband Nigel, who has always supported me, David Essex (singer) to take me back to my youth, Oliva Newton John (singer) for Nigel who has always had a soft spot for her after seeing her in her skin tight outfit in Grease, Gary Rhodes (chef) to discuss recipes and if we were lucky he may cook for us, and George Best (footballer) – do I need to say more?
If you had a magic wand and could change one thing about carnival, what would it be?
I would like to make sure that every carnival throughout the world abides by the restrictions / rules that we have to.
What would you like to be on your epitaph?
Not thinking about that yet, as I have a lot of living to do!
When are you at your most happiest?
When I am with my family and friends.