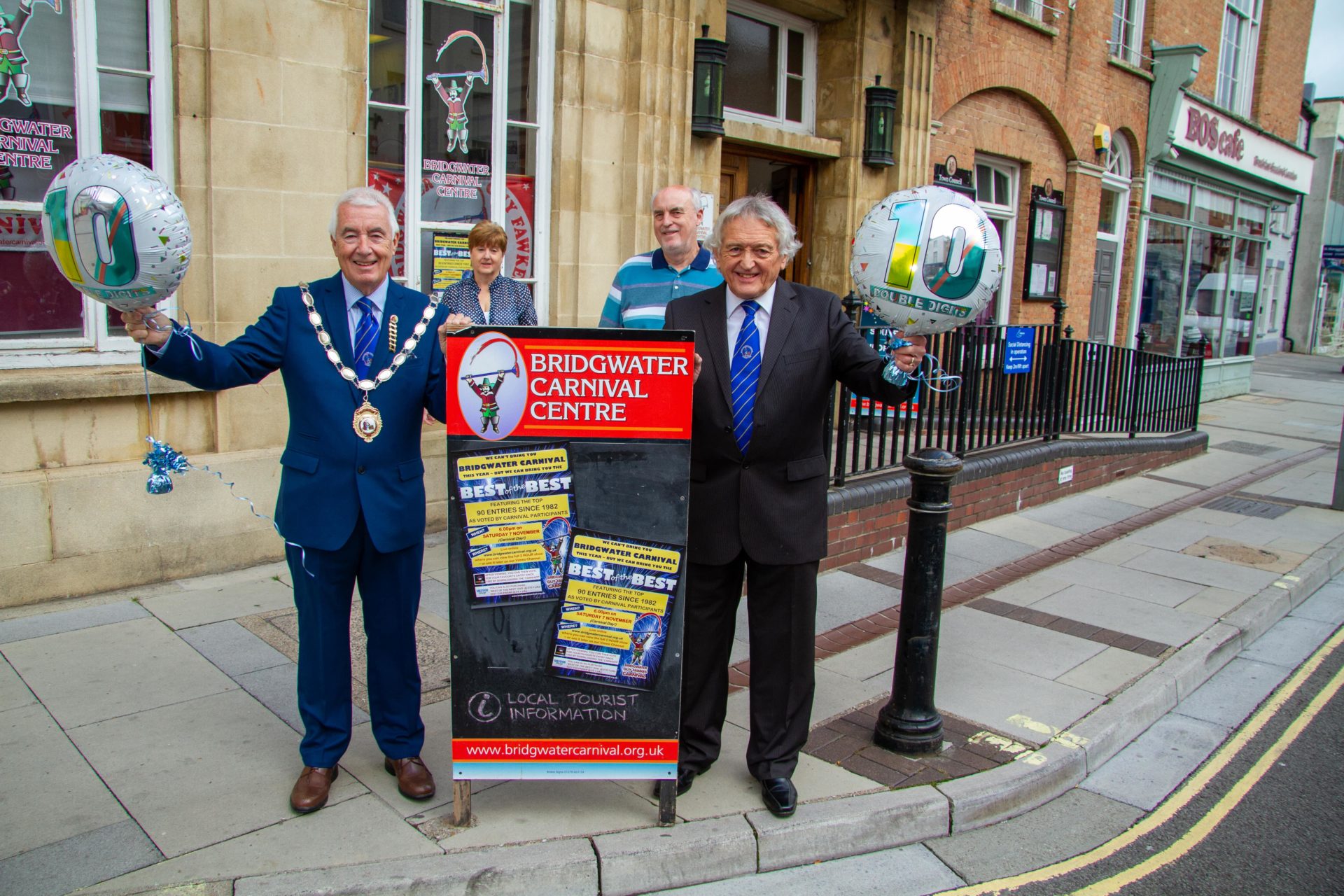 Despite the country not having too much to cheer about so far in 2020, Bridgwater Guy Fawkes Carnival has reason to celebrate after clocking up 10 years at the carnival centre.
Formally opened on 9 October 2010 by the carnival committee's President at the time, Pete Bastin, the former Sedgemoor District Council's cash office at the town hall, High Street, Bridgwater, has been transformed into a very successful 'one stop shop' for all things Bridgwater Carnival related.
In the past 10 years, people have come from far and wide to visit and see the vast array of carnival photographs, costumes, and other memorabilia on permanent display and to purchase tickets for carnival events and official merchandise. The carnival centre has also played host to small groups from schools and organisations in the town who have been interested in finding out more about the history of Bridgwater Carnival and the local area.
Dave Croker, Chairman of Bridgwater Guy Fawkes Carnival Committee, said: "The carnival centre is a well-established and popular facility in the town, and I would like to thank Bridgwater Town Council for their continued support over the last 10 years.
"I would also like to thank Chris Hocking and all of the other committee members and volunteers for their effort with helping to keep the centre operating all of this time."
The carnival centre is open from Monday to Friday every week, and all of the memorabilia has been kindly donated over the years. Some of the rarer items include a squib case from 1900, a costume dating back to 1921 and a carnival poster from 1899.