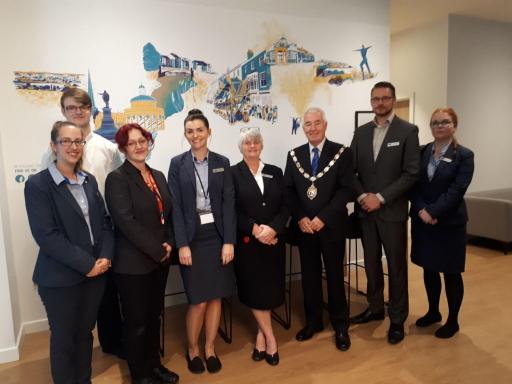 A competition to win two grandstand tickets for Bridgwater Carnival went viral for the new Holiday Inn Express near junction 24 of the M5.
The competition was posted on social media and was seen by 65,893 people and attracted thousands of entries.
Bridgwater Guy Fawkes Carnival President, Mike Crocker, visited the hotel last week, where Shannon Cann's name was drawn out of the bowl.
Mike said: "It is wonderful to see Bridgwater Carnival attracting so much interest from all over the country, and I really do hope Shannon enjoys her experience at this year's carnival on Saturday 2 November".