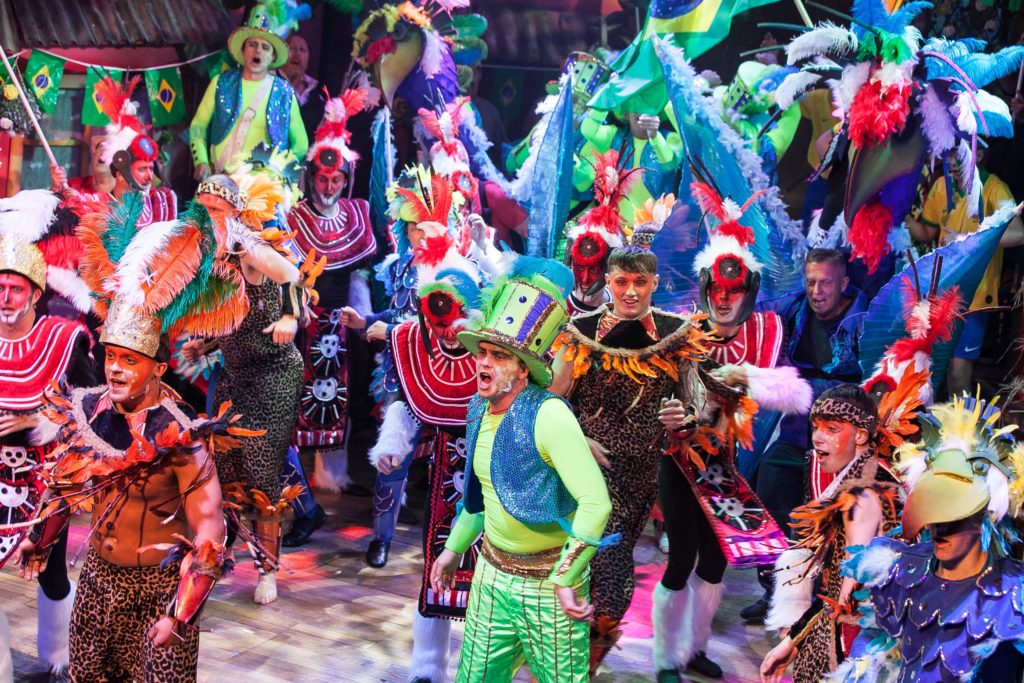 Tickets for this year's eagerly awaited and highly anticipated Bridgwater Guy Fawkes Carnival concerts will soon go on sale.
Following a Pandemic related two year pause, the prestigious carnival concerts return to the Bridgwater Town Hall stage between Monday 3 October and Saturday 15 October, and tickets for the 2022 show will be available to book from the event's official online shop from Tuesday 3 May at 09:00 hours. Prices for the concert tickets range between £11.50 and £16.
For those people who do not have easy access to a computer, concert tickets will be available from Tuesday 3 May at 09:00 hours at the carnival centre, located in Bridgwater's High Street.
Tickets ordered both online and through the carnival centre will receive the same priority, and while preferred specified nights are guaranteed, individual seats are not. Every effort will be made to meet the ticket needs of everybody and seats will be issued on a first come, first served basis, so the earlier tickets are booked the better the chance of securing the seats requested.
The popular concerts have been an annual feature in Bridgwater since 1883, and will be seen as a curtain raiser to the eagerly anticipated procession on Saturday 5 November 2022. Over 4,500 tickets are available for the performances, where a cast of over 600 entertainers from 13 carnival clubs, dance troupes and front of curtain acts entertain an enthralled audience. The concert tickets have been kindly sponsored by Somerset Car Sales.
Mike Crocker, Bridgwater Guy Fawkes Carnival's President, said: "Our carnival concerts are extremely popular and are renowned throughout the county, and it's great to see them back again in 2022. "I can't wait for them to begin, and I'm really looking forward to seeing our carnivalites back on the stage and entertaining the public once again."
As preparations for the carnival concerts gather pace, Bridgwater Guy Fawkes Carnival Committee is still on the lookout for front of curtain' acts to perform at this year's show.
Anne Middleton, Secretary and Concerts Coordinator for Bridgwater Guy Fawkes Carnival, said: "The purpose of the front of curtain acts is to entertain the audience in between the performances by the 13 Bridgwater carnival clubs, and we would love to hear from individuals and groups who enjoy performing on a stage in front of an audience, and who can entertain for a five minute slot at this year's show.
Auditions will take place at Bridgwater Town Hall on Tuesday 24 May, and interested entertainers who think they have got what it takes and who would like to audition can apply by contacting Anne Middleton at enquiries@bridgwatercarnival.org.uk or by completing the relevant application form available from  Bridgwater Carnival's official website – www.bridgwatercarnival.org.uk. Forms can also be collected from the Bridgwater Carnival Centre. Completed forms need to be emailed / posted back to Anne at: – 21 Somerset Road, Bridgwater, Somerset. TA6 5NT. The closing date for applications is Tuesday 17 May 2022.