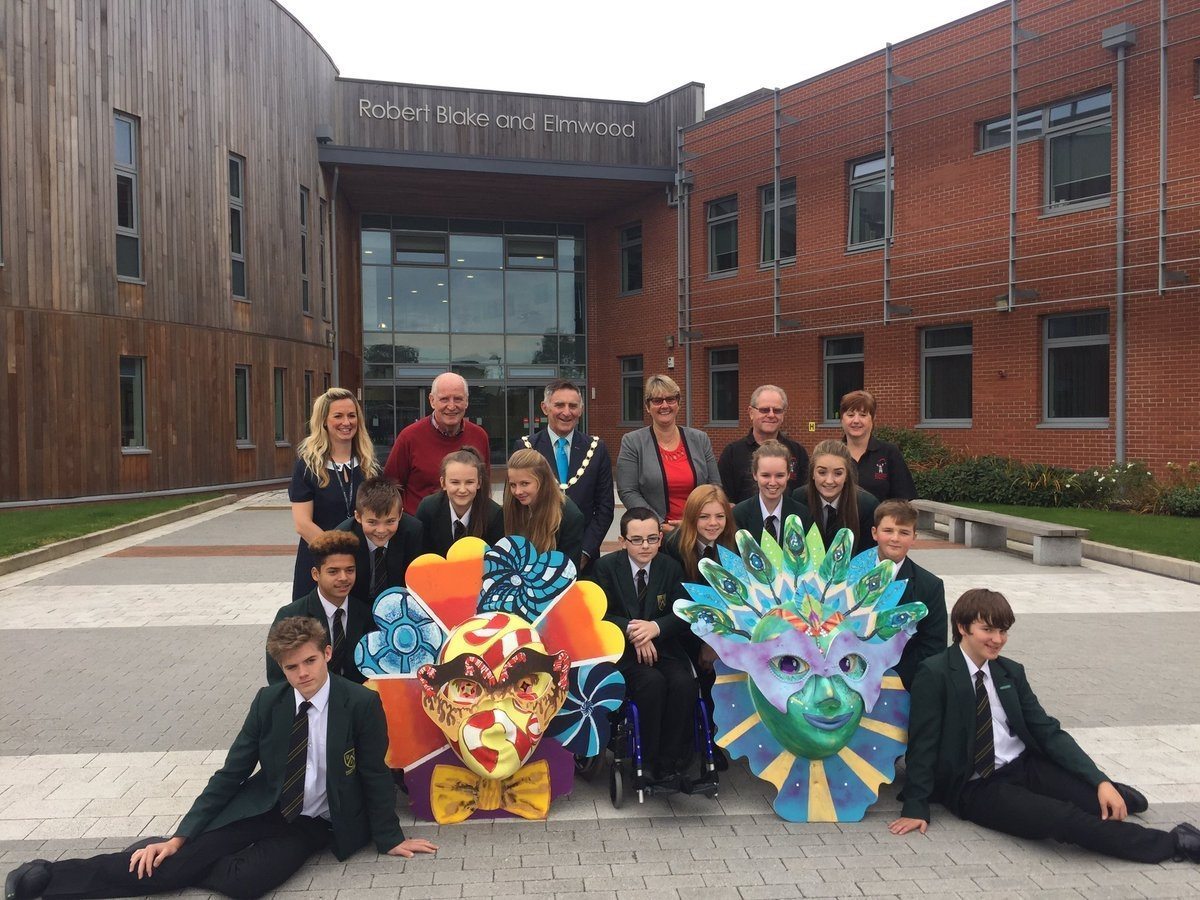 Hundreds of school children in Bridgwater and beyond have been taking part in carnival related projects this Autumn without having to leave their classrooms. All of the projects have been carefully designed to include many aspects of the school curriculum, and it is hoped that the fun, knowledge and engagement the pupils have gained from being involved with these carnival related activities will encourage them to participate in Bridgwater Carnival in the future.
English, Maths, Art and Physical Education are the subjects which form the basis of the carnival projects which have been designed by Bridgwater Guy Fawkes Carnival Committee, with History, Science and Geography also being touched upon depending on the project being undertaken.
As in previous years, school children have been asked to design and decorate large fibre glass masks supplied by Bridgwater Guy Fawkes Carnival Committee. These 24 masks have now all been displayed in retail outlets throughout the town, creating a carnival trail around Bridgwater for townsfolk and visitors to discover. The carnival mask trail has greater significance again this year as participants can take part in a special competition to locate all 24 masks and they will then be entered into a prize draw where one lucky contestant will win a portrait sitting and five prints courtesy of Timeless Images. Entry forms are available from the carnival centre or by clicking this link.
In other activities, children have been invited to create model carnival carts and write a short story or poem on the topic of carnival. Also special workshops have been held at local schools where pupils have made lanterns using willow, tissue paper and bamboo. Children from Willowdown Primary School, Otterhampton Primary School, St Mary's Church of England Primary School and Elmwood School, will proudly parade these specially made lanterns before the grand firework display on Friday 4 November at St Matthew's Field. And on carnival day itself (Saturday 5 November), children from Somerset Bridge Primary School will march through the town centre showing their lanterns to the thousands of people who are expected to descend upon the town early in readiness for the evening's carnival procession.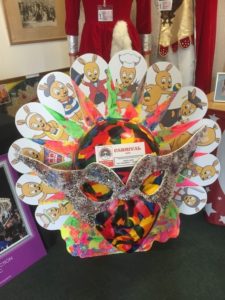 Also taking to the streets on carnival day will be approximately 150 local school children who will perform their well-rehearsed, Michael Jackson themed dance routine through the town centre. The young dancers have now been practising for weeks under the watchful eye of choreographer and Robert Blake Science College's head of creative arts, Claire Stokes, and the daytime children's parade has been kindly sponsored by David Loveridge (Somerset County Council's health and wellbeing budget).
New carnival education initiatives for 2016 have been life-sized papier mache masks which local school children can decorate, whilst some very young children can demonstrate their budding artistic talents by colouring four very different carnival pictures.
"We have been running these activities in schools for the last five years and have found that pupils, teachers and parents all enjoy being involved, explained Chris Hocking, who is responsible for delivering this project on behalf of Bridgwater Carnival. " It is a great way of linking a local tradition to learning by making it fun for everyone to take part, and we are delighted that so many children want to get involved.
"What is really encouraging is the number of schools who independently run after-school carnival clubs. This just goes to show how much Bridgwater Carnival means to the local community."
Regular talks are also given to schools by Bridgwater Guy Fawkes Carnival Committee about the history of the carnival, and they always generate tremendous enthusiasm from the children, and staff members too!
The involvement of schools forms part of the Bridgwater Carnival Artistic Development Programme 2016, which is supported by Arts Council England, and which this year has Autodesk as its Educational Partner.
Malcolm Cattle, president of Bridgwater Guy Fawkes Carnival, added: "The children are the carnivalites of the future and they will be the ones who will hopefully maintain our carnival tradition for their children and their children's children. It is wonderful to see so much engagement from the schools, and I truly believe the children will love taking part in these activities."