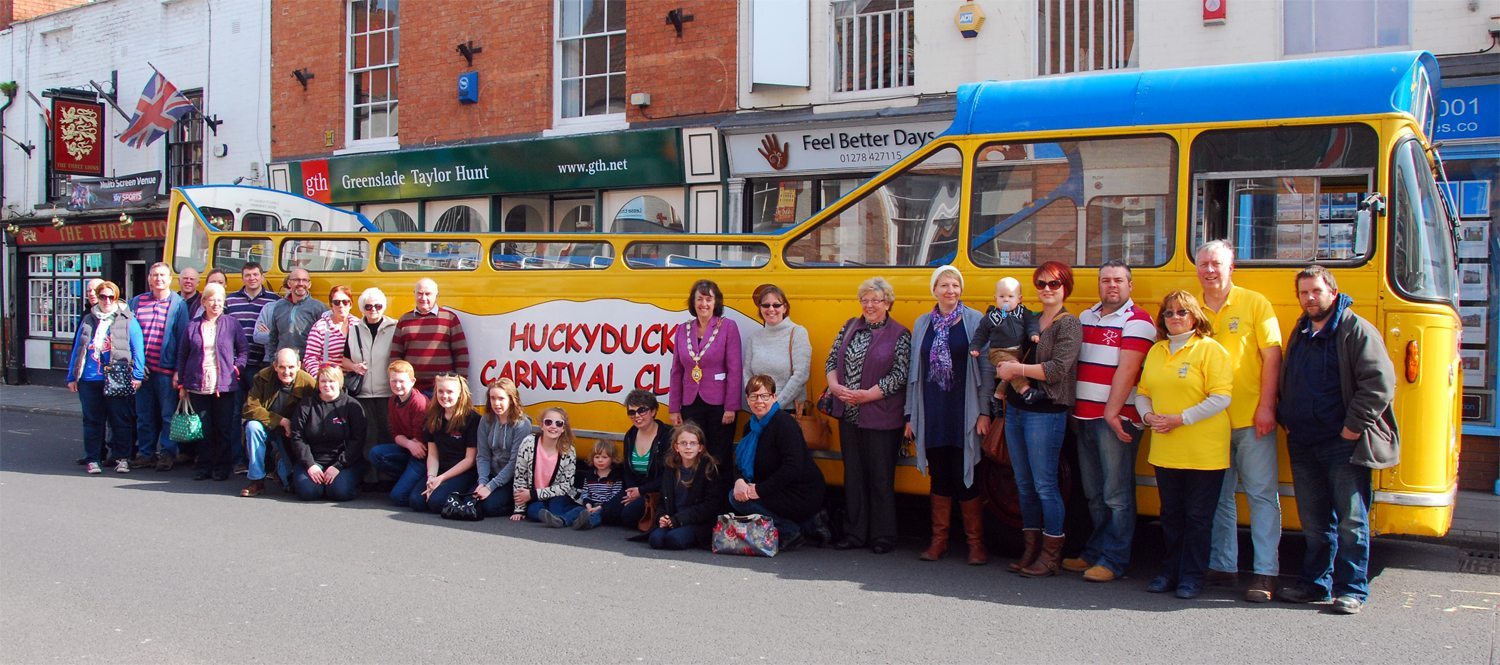 On Sunday 30 March members and supporters of Coleford's Huckyduck Carnival Club visited Bridgwater in an open top bus as part of a mystery tour organised by carnivalite, Derek Gawn, to raise funds for Pentathlon Carnival Club, victims of the Moorland floods.
The 35 day trippers set off from their base in Coleford, near Frome, just after lunch and made their way to Bridgwater where they were formally met by the president of Bridgwater Guy Fawkes Carnival Committee, Rita Jones.
Rita gave the group an impromptu tour of the town's impressive carnival centre, before taking the special visitors to the Bristol Road cart building site where they were welcomed into the carnival sheds owned by Marketeers CC, Renegades CC, Crusaders CC and the carnival committee.
"It was a beautiful sunny day and everyone had a wonderful time", said Rita who has been carnival president since 2013. "It was a pleasure to show such an enthusiastic bunch of people around the town which is renowned as being the Home of Carnival, and I hope a lot of money was raised for Pentathlon CC in the process."