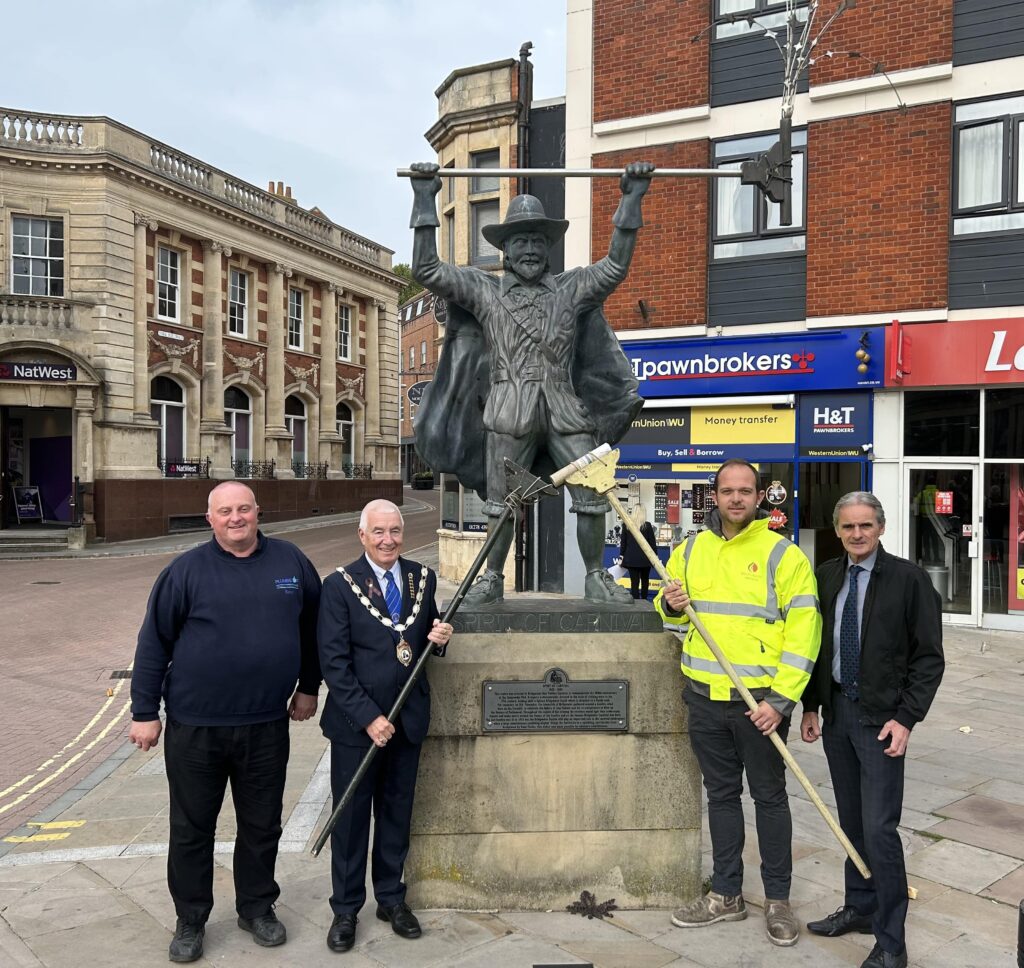 As performers in the Bridgwater Carnival concerts continue to entertain in front of sold out audiences, a local company who specialises in domestic and commercial plumbing and heating needs has just become the latest sponsorship partner of Bridgwater Carnival 2023.
West Country Heating Ltd was formed by two experienced plumbing and heating engineers back in 2018, and this week agreed to become the official sponsor of the glittering squibbing display which will bring the curtain down on this year's carnival celebrations after the carnival procession on Saturday 4 November.
Squibbing is something very unique to Bridgwater, with the first recorded evidence of it happening in the town back in 1716. Squibbing is by definition the simultaneous firing of lots of large fireworks, and nowhere else in the world stages such an amazing event. The squib itself is a large firework, strapped to a cosh (a solid block of wood which is attached to a large pole). The squibbers hold the squib at arms length above their head with the firework facing towards the sky, and nowadays approximately 200 carnivalites line the town's High Street after the carnival procession every year and light their squibs at the same time.
Shane Cummings, Director for West Country Heating Ltd, said: "We are absolutely delighted to team up with Bridgwater Guy Fawkes Carnival and support this year's carnival activities.
"I have always enjoyed carnival from a young age, and I have helped clubs in the past where I can, and it's really nice to be able to do get involved again albeit in a different capacity. The Carnival does so much good for the local community and economy, and I hope everybody involved in this year's event has a safe and successful year."
Dave Stokes, Publicity Director for Bridgwater Guy Fawkes Carnival Committee, added:
"We are so thrilled West Country Heating Ltd have become the latest sponsor of our 2023 carnival, and I would like to take this opportunity to thank them for their support and kindness."
"Every year the carnival procession and the squibbing display gets bigger and more impressive and if it wasn't for the generosity of companies such as West Country Heating Ltd, then our Carnival would not be as popular as it is."