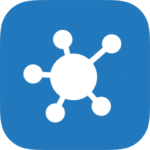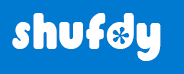 An exciting and new state of the art innovation is to be trialled at this year's Bridgwater Carnival.
New technology, iBeacons, will be used by some of the carnival entries in a pilot to promote and enhance the experience of visitors to the carnival, which is seen by many as one of the largest illuminated processions in the world.
iBeacons, a term coined by Apple, are new technological light weight, low powered devices based on bluetooth technology and works by triggering information based on the proximity of the user to an iBeacon. To access the technology, people with iOS7 devices will need to download a free app called Shufdy from the iTunes store. The app will recognise when it is close to one of the iBeacons (within 50 metres) and will allow the phone user to access a small amount of data relevant to the cart with the iBeacon on-board. The technology is already successfully in use at some of Bristol's flag ship tourist attractions including The Clifton Suspension Bridge, Bristol Museum and Art Gallery and St Mary Redcliffe Church.
Simon Richardson, managing director for Shufdy Ltd, said: "Bridgwater Carnival is one of biggest events in the South West, and as well as helping to create an innovative visitor experience, it will also provide us with an ideal platform to trial the iBeacon technology on moving objects."
During the carnival procession, which takes place on Saturday 1 November, those who have downloaded the Shufdy app will be able to find out more about some of the entries, including: entry name and title, number of light bulbs, generator size, number of people involved with the entry, theme, and Twitter name, to mention just a few.
Dave Stokes, publicity officer for Bridgwater Guy Fawkes Carnival, added: "We are always looking at ways of improving the Bridgwater Carnival experience to ensure it survives for many more years to come and for future generations to enjoy. This innovative technology will hopefully help us to spread the carnival word to a whole new audience."