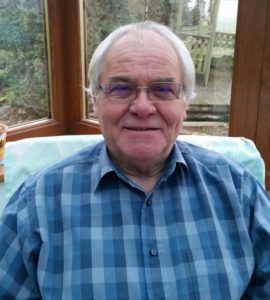 One of Bridgwater Guy Fawkes Carnival Committee's life members has received a prestigious carnival county award.
Chris Mockridge, who has served on Bridgwater Carnival Committee for 24 years and has held the treasurer, chief marshal and procession officer positions, has been presented with the Pam Reed Trophy for services to the Somerset carnivals, following the help and support he gave with traffic management duties at the 2016 carnivals.
Christine Puddy, president for the Somerset County Guy Fawkes Carnivals Association, paid tribute to Chris and said: "Nominations for this trophy are from fellow carnival peers and I would like to congratulate Chris on this well-deserved award. His contributions throughout the 2016 carnivals were very much appreciated by everybody involved, and he was instrumental in ensuring the necessary road traffic management arrangements were in place for the post carnival party after Glastonbury Carnival."
Chris, who has also been a member of Marketeers Carnival Club for 46 years, added: "It is an honour to receive any award, and I would like to dedicate it to the following team of people that I work closely with – Chris Bailey, Chris Parker, Nigel Middleton, Mike Crocker, Mike Hancock, Sean Carter, Jon Jacobs, Martin Wasley, Phil Ingram, Mike Dodden, Sarah Humphrey, Anne Middleton, and everybody else who helps out.
"I have always tried to help the other carnivals as I believe we all need to support each other, and I have simply been the instrument to help others particularly with the road traffic management arrangements. I am just putting back into carnival what I took out in the first 20 years of my carnival career when I was really an active member of Marketeers Carnival Club."