May 2013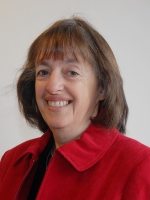 Bridgwater Carnival has opened a new chapter in its colourful history after appointing its first female president.
Rita Jones, the event's catering officer and concerts coordinator, has taken the presidential chains, after Pete Bastin stepped down following three years in the prestigious position.
Bridgwater born, Rita, who is married to Alan, and has two daughters and five grandchildren, has plenty of carnival experience, and has been involved with carnival life since 1960 when she first started making costumes for Gremlins Carnival Club.
Apart from a 9 year gap in the early 1970s when she and Alan moved to Plymouth, Rita has always been part of the carnival scene in the town, and has always been fiercely passionate about Bridgwater Carnival.
She joined Bridgwater Guy Fawkes Carnival Committee in 1996, and since then has played an active role in the organisation by holding a number of positions, including assistant secretary, minute secretary, catering officer and concerts coordinator. She was elected a vice president of the committee in 2005.
After taking over the role, Rita reflected and paid tribute to her predecessor and outgoing president, Pete Bastin. She said: "Pete is a wonderful ambassador for everything Bridgwater Carnival stands for, and I have a huge challenge in following in his footsteps. No doubt I will be asking for his help and support as I take on this new role."
She added: "I feel extremely proud to have been elected as president of Bridgwater Guy Fawkes Carnival Committee, and I will continue to work with our carnival's greatest asset, the people involved in the clubs and the committee, to ensure the continued success of one of the world's largest illuminated carnivals.
"Carnival is for fun and I have experienced 52 unforgettable years in carnival, and I fully intend to enjoy and savour every moment of my three year term presidency."
Rita is retired and her hobbies include working with the Friends of Wembdon Road closed cemetery group, and assisting and archiving photographs and negatives in Blake Museum. She has also written Bridgwater Carnival books on the cup awards and presidents, and is currently in the process of transcribing carnival committee minutes from 1896, archiving old carnival related newspaper cuttings and helping to archive over 6,000 Bridgwater Carnival photographs.
Pete Bastin remains on the carnival committee as a life member.